" Stone Block Window "

Large Giclée on canvas available up to 60" wide.

Click here to view installed mural "Giclée" at a client's home.
You can order additional stone block wall with or without border at the top to go with any of our windows trompe l'oeil.
Please call Tel: (321) 257-9294 or email us.
We can also place any of our trompe l'oeil window with the block wall plain or with borders.
Please call us to order Tel: 321-257-9294
Close-up Detail of a block wall border.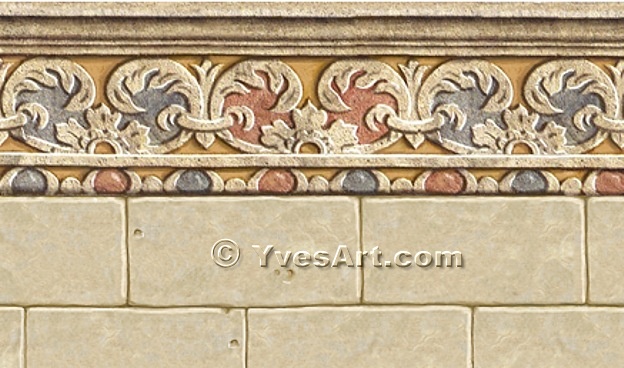 For more information on our product and services,

please call: Tel: USA (321) 257-9294.


© 1993-2019 Yves Fine Paintings & Trompe L'Oeil INC. All rights reserved